One Industrial Court
Riverside, RI 02915
United States of America
Company Established In
1957
HOURS OF OPERATION
8 a.m. - 5 p.m. EST
CERTIFICATIONS
CATEGORIES & HEADINGSdetails >>
Firearms Accessories / Maintenance //
Law Enforcement Equipment //
LaserStar Technologies is serving the Firearms, Weapon and Defense Industries with our extensive line of laser systems for laser engraving and laser welding. With over 60 years of experience, LaserStar's industrial-grade laser systems are designed, engineered and built in America.

LaserStar's FiberStar line of laser engraving systems can be used for serialization and customization of military-grade firearms, weapons, knives and tactical gear.. Many firearms manufacturers, retailers and defense contractors rely on ATF-compliant laser engraving systems because they are capable of meeting all ATF/NFA requirements for depth and print size. With stringent government rules on gun serialization, ATF regulations have lead the firearms industry to seek new solutions for marking and identification of weapons and laser technology has proven to be that solution.

Laser welding technology offers a significant advantage over traditional welding methods. LaserStar's laser welding systems can be used to weld broken gun parts, repair porosity and pitting in gun body manufacturing as well as in the repair of many other firearm parts and components.

LaserStar offers free in-house sample testing in our Laser Applications Laboratory to determine suitability for your application goals. We have a wide variety of laser sources and systems available for determining the correct workstation for your laser engraving or laser welding needs.

To learn more about laser technology for your firearms business, please contact the Laser Experts at LaserStar today!
Product Showcase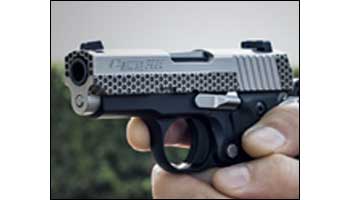 FiberCube Advanced Deep Laser Engraving Systems empower today's firearms manufacturers, wholesalers, dealers & enthusiasts to custom engrave, brand or personalize a wide range of personal and professional weapons. Designed, engineered and built in America by LaserStar Technologies. read more